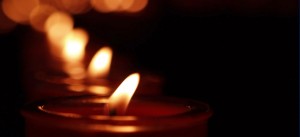 While we all hope to live a long and full life among family and friends, unforeseen events can tragically take family members from us. Dozier Law Group LLC has over 50 years of combined legal experience working with families who have lost a loved one due to the negligence or wrongful acts of others.
Wrongful death is the legal term for a death caused by someone else's negligence or a deliberate act. The victim of a wrongful death is referred to as the "decedent." Wrongful death actions are different from other types of personal injury cases. Unlike other tort claims where the victim files suit against an alleged wrongdoer, the decedent's estate or a member of the decedent's family files suit in a wrongful death action.
In Georgia, the surviving spouses, children, parents and other relatives may sue those responsible for causing a wrongful death. The cause of action initially belongs to the surviving spouse. Where there is no surviving spouse, it belongs to the decedent's children. O.C.G.A. § 51-4-2(a). If there is neither a spouse nor surviving children, the decedent's parents have the right to file suit. O.C.G.A. § 51-4-2. Where the court awards damages to a decedent's parents and the parents are divorced or separated, the court maintains the authority to allocate all remedies between the parents as the court sees fit. O.C.G.A. § 19-7-1(c)(6). Relatives can recover the "full value of the life" of the deceased, which may include:
Loss of future earnings, including probable raises
Loss of benefits, including retirement benefits
Loss of the inheritance children may have stood to receive
Funeral expenses and other costs caused by the death
Compensation for the decedent's pain and suffering
Compensation for the pain of the survivors
Loss of the love and affection of a spouse, child or parent
Punitive damages intended to punish the responsible party
Protecting Your Rights
The loss of a loved one can be extremely difficult to bear and can take a heavy toll on the surviving family members, both emotionally and financially. Many people are uncomfortable with the idea of pursuing a lawsuit that seeks to put a price on a human life. After all, life is precious and no amount of money can bring back a loved one. However, families that have suffered an unexpected death often have significant expenses to deal with while they mourn, along with real concerns about their financial futures. In addition to coping with the loss and the prospect of a life without the love and support of the decedent, there may be expensive medical bills, funeral costs, significant lost income and other unanticipated expenses.
A wrongful death lawsuit can help provide for what is or may be required from a financial standpoint on a short-term and long-term basis. It may also have another effect, preventing whatever caused the death from ever happening to another person and family by curing the dangerous condition or drawing public attention to the responsible party's illegal or unsafe behavior.
Georgia wrongful death laws can be quite complex. They may involve questions of inheritance, apportionment of fault among responsible parties, competing claims among family members, and complex negotiations with insurance companies. For example, where one's own negligence may have contributed to the wrongful death, his or her right to recover could be effected. Also, where a minor may be entitled to all or part of a wrongful death recovery, complicated rules determine who can pursue the claim on the minor's behalf, whether a proposed settlement is lawful, and how any resulting award may be managed.
An experienced wrongful death attorney at Dozier Law Group LLC can help you navigate these and other complex and often confusing issues and obtain the best outcome for the decedent's family or estate.   We encourage you not to delay seeking legal representation, as personal injury cases must be brought within the statute of limitations and can be lost forever if not pursued timely.