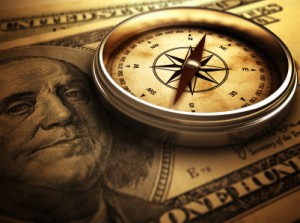 Dozier Law Group LLC has settled a number of multimillion-dollar personal injury cases confidentially that we cannot disclose. Here are some of the cases we can tell you about:
Wrongful Death: Trucking Accident
Settlement: $2,400,000.00
Our client was driving his car on the interstate when a tractor-trailer merged into his lane.  The trucking company claimed it was our client's fault, so we filed a lawsuit.  After a thorough investigation of the collision, the truck driver and trucking company, a settlement was achieved.
Products Liability: Back Injury
Judgment: $1,583,915.50
Our client and his wife were in a major retail store shopping for aluminum lawn chairs for a family picnic. He suddenly fell to the floor when the display chair in which he was attempting to sit, collapsed beneath him. The fall and injury resulted in additional back surgeries to this man who had undergone back surgeries prior to the accident. The Firm tried the case to a jury and obtained a verdict for the clients in the amount of $1,268,274.00 which included an award of punitive damages against the chair manufacturer. The manufacturer appealed and the Firm successfully defended the appeal. The ultimate judgment amounted to $1,583,915.50.
Defective Machinery; Wrongful Death
Confidential Settlement
We represented the family of a deceased civil employee at a military base who was killed while working with large machinery utilized to clean large engine parts. After the matter was filed on the family's behalf in federal court, we successfully negotiated a settlement package for the surviving spouse and two daughters with additional future payments on an annual basis.
Medical Malpractice: Wrongful Death
Confidential Settlement
The surviving spouse of a man who died at the hands of a Certified Registered Nurse Anesthetist (C.R.N.A.) pursued a claim against the hospital which hired the C.R.N.A. The decedent who had decided to undergo an elective hernia surgery stopped breathing within seven minutes from the moment he was anesthetized. The C.R.N.A. negligently inserted the trachea tube into the decedent's esophagus. We negotiated a substantial settlement within one month's time of being retained by the Client.
Products Liability: Leg Injury
Settlement: $889,800.00
An inmate on a work detail was operating a forestry machine when his foot became caught in the machine and his foot was crushed. The manufacturer of the machine denied any liability claiming that it was the inmate's own fault which caused the injury. We filed suit in Bulloch County, Georgia; and after intensive investigation and research, prepared a timeline dating back fifty years showing various events, other injuries, and documentation establishing that the machine was defective and that the manufacturer had notice and knowledge of the defective nature of the machine. After we painstakingly established this evidence at a cost in excess of $ 15,000.00 the Defendant manufacturer approached us about settling the case several weeks before trail and requested mediation. The twelve hour mediation ultimately resulted in a final $500,000 settlement offer from the manufacturer. Although the mediator, a former Superior Court judge and legislator, advised that he felt we had negotiated an extremely high offer under the circumstances, we felt that we should not accept that amount. Thereafter, we met with the Defendant's lawyers for further negotiations, presented further evidence and ultimately obtained an $889,800.00 settlement for our client.
Cemetery Fraud: Bait And Switch; Double Selling Burial Spaces
Confidential Settlement
Several families purchased burial spaces for their loved ones at a local cemetery owned and operated by a national cemetery company. On the day the spaces were needed for putting the deceased to rest, the families were notified for the first time that the spaces were not available. These families, in their state of grief and extreme vulnerability, had no choice but to bury their loved ones in another space designated by the cemetery. The families retained the Firm to represent them in conducting an investigation. The Firm determined the cemetery may have victimized numerous customers by engaging in persistent practice and pattern of fraud and unfair and deceptive trade practices by "bait and switching" and double selling burial spaces which they knew were previously sold or otherwise unavailable. The Firm filed a complaint on behalf of several individuals who purchased burial spaces and did not or could not receive the specific spaces they were fraudulently induced to purchase. The case was featured as the lead story on the ABC-TV local affiliate, Channel 2 Action News. Articles on the case appeared in the Atlanta Constitution, Fulton County Daily Report, the Marietta Daily Journal, and USA Today. The case was mediated and the Firm successfully negotiated a six-figure settlement for our clients.
Copyright Infringement: Jewelry Designs
Confidential Settlement
An artist who designed and copyrighted a number of unique jewelry items owned and publicly worn by several famous musicians, discovered a major nationwide retail chain owned by one of the country's largest and most prestigious department stores was selling exact duplicates of the pieces without his consent or authorization. The Firm was hired to pursue a copyright infringement action against the department store and retail chain. We filed a lawsuit in the United States District Court for the Northern District of Georgia on the client's behalf. The case was thereafter transferred to a California district court. We arranged to mediate our client's claims in order to avoid prolonged litigation and thereafter traveled to California where we successfully negotiated a six-figure settlement.
Trade Name Infringement: Local Tire Store
Settlement: $500,000.00
Two local men operating a two-bay tire store came to us for advice about an international company using their corporate name in advertisements. We initially contacted the company's personnel, then their in-house lawyers, and thereafter dealt with the outside lawyers in Minneapolis and Washington, D.C. We prepared a 20-page complaint and prior to filing the same forwarded a copy to the various lawyers. Thereafter, immediate settlement negotiations ensued and we settled the claims for $500,000.00 for the infringement and for the sale of the business to the international company.
Personal Injury: Back Injury, Fractured Femur
Settlement: $441,850.00
Our client was a young man who was a passenger in a County-owned and operated vehicle involved in an automobile accident. As a result of the accident, our client sustained a back injury, a fractured femur, and a fractured scapula. Initial settlement discussions with the insurance company for the County proved fruitless, and we proceeded to file a lawsuit against the County. After several months of litigation, which included two mediation sessions, we obtained a settlement in the amount of $441,850.00 for our client.
Premises Liability: Fall at a car wash
Settlement: $425,000.00
Our client worked for a national company that sold various products to car washes. While entering the tunnel of a car wash, he stepped onto what looked like a grate.  It was actually a hole several inches wide.  Not only was his leg gashed, but the dirt, chemicals and other materials in the run-off water caused an infection.  The car wash denied responsibility and claimed our client should have paid better attention to where he was walking.  A lawsuit was filed and, after intense negotiations, a settlement was achieved.
Sexual Harassment & Retaliation
Settlement: $405,000.00
A man was sexually harassed by his female boss on several occasions and upon complaining to his supervisors was terminated from employment. We filed a lawsuit alleging sexual harassment and retaliatory firing. After several months of litigation, we were able to obtain a successful settlement for our client.
Premises Liability: Fall at a restaurant
Settlement: $300,000.00
Visiting a restaurant with his family, our client went to the area where customers got their drinks.  Another customer had spilled their drink on the floor in this area.  Unable to see the spill, our client's legs shot out from underneath him, crashing him to the floor and injuring his back.  The restaurant denied responsibility, so we filed a lawsuit.  After interviewing other customers and employees, a settlement was achieved.
Personal Injury: Broken Ankle
Settlement: $220,000.00
A woman slipped and fell on uneven stairs which we established were violative of the building codes at a local apartment complex and broke her ankle. She had surgery to fixate her ankle and received physical therapy for several months after the incident. After intensive negotiations, prior to filing suit, we obtained a settlement in the amount of $220,000.00.
Personal injury: Plaintiff With Three Successive Accidents
Settlement: $175,000.00
Our client unfortunately over the period of one-and-a-half years was involved in three car accidents. In each one she sustained soft tissue injuries required no hospitalization, yet treatment was necessary by a chiropractor and orthopedic surgeon. In addition, she claimed her previous psychological problems were aggravated by the trauma of the second and third accidents. Recognizing that in in separate trials each defendant would point to the other accidents and each trial would be costly and delay any possible recovery, we successfully convinced the defendants' lawyers to mediate the cases. We settled the three claims for a total of $175,000.00.
Employment: Overtime & Retaliation Case
Settlement: $151,000.00
Our client worked as a Waste Water Treatment Operator for a city in the metro Atlanta area.  Based on his job duties, under federal wage and hour laws he was eligible to receive overtime pay for all hours over forty (40) per week. Our client regularly worked more than forty (40) hours per week, but his employer failed to pay him for his overtime. Our client complained to management and he was fired shortly afterwards. We filed suit based on the employer's failure to comply with federal overtime law and for what we asserted was a retaliatory firing for our client trying to assert his rights under federal law.  Shortly afterwards, a settlement was achieved.
Employment: Sexual Harassment & Retaliation
Settlement:  $150,000.00
Our client worked at a major airline and had an excellent employment record. Her supervisor made sexually offensive and suggestive comments in the workplace.  When our client complained to the company, she was written up and then terminated based on false and unfounded charges in retaliation for asserting her federally protected rights and filing an EEOC complaint.  The defendant filed for summary judgment in Federal Court seeking to dismiss the case.  We defeated this motion and the defendant subsequently settled the case.
Employment Discrimination & Retaliation
Settlement: $150,000.00
Our client worked as a Leasing Agent for a property management company.  In the several months she was employed, her co-worker made numerous lewd, sexually graphic statements and engaged in other offensive conduct in the workplace. In accordance with the employer's sexual harassment policy, our client asked management to make the offensive conduct stop, but her requests were essentially ignored.  During a disciplinary meeting, our client was told that she was no longer a good fit for the property and her employment was terminated.  We filed a lawsuit alleging hostile work environment sexual harassment and retaliatory termination.  After we conducted a thorough investigation, a settlement was achieved.
Personal Injury: Fractured Wrist
Settlement: $95,000.00
A woman slipped and fell on a powdery white substance at a local grocery store and fractured her wrist. She had surgery to repair the fracture and after some physical therapy her injury was resolved and she returned to work two weeks later. The large grocery store chain's insurance company denied liability and we proceeded to file a lawsuit. After a few months of litigation, we negotiated a $95,000.00 settlement for our client.