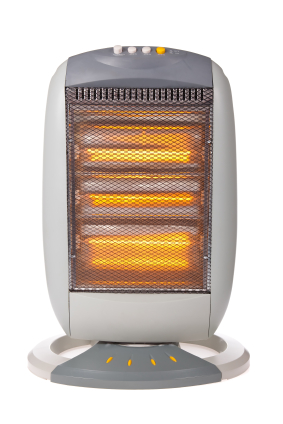 With millions recovered for clients who have suffered injuries from defective products, the attorneys at Dozier Law Group LLC have the experience and skill necessary to navigate the complexities and challenges of product liability claims.
We live in a world full of products, and we trust or assume that the things we purchase and use are safe. In fact, the companies that make and sell our food, appliances, cars, clothing and other consumer products have a legal duty to make sure those products are safe. Unfortunately, thousands of us discover each year that they can't always trust companies to comply with that duty. The U.S. Consumer Product Safety Commission, a federal agency that regulates product safety and tracks recalls, estimates that each year over 30 million Americans are injured by faulty or defective consumer products. The Agency reports that our economy loses more than $700 billion annually to deaths, injuries and property damage caused by defective products.

Types of Products Liability Lawsuits
Many, if not most, of these injuries could be avoided if the manufacturers were more safety conscious before putting their products out into the market or if they warned consumers about known or foreseeable risks of using them. While we sometimes hear about product recalls on the news, they usually don't happen until consumers are injured or killed while using the product through no fault of their own. In some cases, the federal government orders product recalls. Under the law, there are three ways a manufacturer can be liable for a defective product:
Design defects — flaws that were engineered into the product when it was designed
Manufacturing defects — flaws in the product resulting from poor or defective manufacturing processes
Failure to warn — the manufacturer has a duty to inform consumers of certain risks or dangers the product can pose when it's used in a way that is intended or foreseeable
Under Georgia state law consumers have the right to sue a manufacturer over serious injuries sustained from using or being exposed to a defective product. These actions are products liability lawsuits, and they can arise from virtually any consumer product. Flaws that could lead to a products liability suit include:
Contamination in food or medicines
Medications that weren't tested fully or whose flaws weren't disclosed to patients
Electrical wiring problems
Mislabeled or unlabeled products
Failure to safety-test a product fully
Use of poisonous or carcinogenic materials
Small parts which children can swallow
Unreasonably weak or unstable materials
Dozier Law Group LLC is prepared to handle product liability cases involving:
Cars and automobile parts
ATVs and recreational vehicles (RVs)
Sporting goods and sports equipment
Gas products and petroleum-based products
Industrial machinery
Appliances
Toys and games
Ladders and hoisting equipment
Tools
Products Liability Law Firm
If you, a family member or a loved one have been injured by an unsafe or defective product and are considering a products liability lawsuit, you probably have a number of questions and concerns. This is why Dozier Law Group LLC offers free consultations.  We can help you obtain money damages to pay your medical bills, replace lost income due to temporary or permanent disability or death, and compensate you for physical and emotional pain and suffering. In addition, we can inform the public what happened and, in doing so, possibly help others avoid injury or death from an unsafe or dangerous product.
We encourage you not to delay seeking legal representation, as personal injury cases must be brought within the statute of limitations and can be lost forever if not pursued timely.