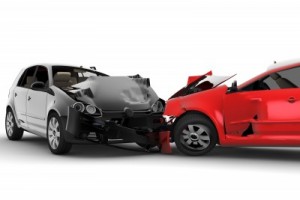 The attorneys at Dozier Law Group LLC have over 50 years of combined legal experience handling motor vehicle accidents involving cars, SUVs, tractor-trailers, commercial vehicles and motorcycles. Our experience includes dealing with complex issues such as drunk or impaired drivers, multi-vehicle collisions, defective roadways and signage, texting, and other contributing factors. Our intense case preparation often results in our clients obtaining significant out-of-court settlements, allowing them to avoid the time, expense and uncertainty of a trial.
As the number of large vehicles on Georgia roads has increased, so has the number of auto accidents involving serious or catastrophic injuries. The number of wrongful deaths from car accidents has also increased.
In 2006, more than 42,000 people were killed in motor vehicle accidents according to a study by the U.S. Department of Transportation. The same study showed that more than 2.57 million were injured. When accident victims survive, they may suffer serious or life-changing head and brain injuries, back injuries, neck injuries, paralysis or amputations. Even a relatively minor collision can cause serious physical injuries.
At Dozier Law Group LLC , we investigate every possible contributing cause of an accident to ensure that you will receive full compensation for your injuries. Evaluating all of the facts involved in the cause of an accident requires skill and experience. We will thoroughly investigate your case so you can concentrate on recovering from your injuries.
Courts look to a number of factors in determining whether a driver was negligent. Some examples of these factors include, but are not limited to, the following:
Driving too fast or too slow
Driving under the influence of drugs or alcohol
Failing to signal while turning
Disregarding weather or traffic conditions
Disobeying traffic signs or signals
Failing to drive on the right side of the road
A driver may be liable for an accident caused by intentional or reckless conduct. In certain cases, accidents are caused by factors unrelated to the conduct of any particular driver. For example, under product liability law, an automobile manufacturer or supplier may be responsible for injuries caused by a defect in the automobile or a component of the automobile. A products liability suit is a lawsuit brought against a manufacturer which produced a product that caused physical injury to a user. If a manufacturer creates a defective product – either in developing, designing or labeling the product – the manufacturer may be liable for any injures the product causes.
Other factors such as poorly maintained roads and malfunctioning traffic control signals can contribute to an accident. Improper design, maintenance, construction, signage, lighting or other highway defect, as well as improper striping on the road's passing lanes, a sharp obstruction or problem with the roadway that obstructs a driver's vision, or poorly placed trees and utility poles can also cause serious accidents. Finally, if an accident is caused by an intoxicated driver, a bar or social host may be liable for damages sustained if they served a visibly intoxicated guest who then drives and causes an accident.
Insurance companies often try to quickly settle motor vehicle accident cases, especially ones involving rollovers, rear end collisions, and railroad crossing accidents. However, insurance adjustors work for an insurance company, not for you, and their job is to keep financial costs low. Often, insurance adjustors will offer you far less than what you would be entitled to under the law to get the case settled quickly. Settlements offered by insurance companies typically contain significant restrictions on compensation for future medical bills, lost wages, and pain and suffering. Occasionally, insurers will find excuses not to provide coverage to you at all, even when your insurance plan should cover the accident. When an insurer refuses to honor a legitimate claim, it's called insurance bad faith, and it's illegal. Victims of insurance bad faith have the right to sue their insurance companies to recover the compensation they deserve and expose the insurers' illegal behavior. Never accept an insurance company's settlement offer without first consulting with an experienced motor vehicle accident attorney.
In all accident cases it is essential that measures be taken promptly to preserve evidence, investigate the accident in question, and to enable physicians or other expert witnesses to thoroughly evaluate any injuries.  It is important that you take action quickly, as a cause of action must be brought before the statute of limitations expires and the passage of time eliminates important evidence.